Beyond Doorways
Alexis offers an in depth, personal and channeled perspective on a diverse range of subjects relevant to the knowledge and teachings of the Celestial Christ. This beautifully produced 507 page, full color book is one of the most comprehensive manuals on ascension teachings available today. The information offered within is as profound as it is timely. As you read, you are taken on a journey along which you gain an understanding of the changes occurring in the planet and humanity at this critical time of ascension from the 3rd to 5th dimension most importantly you are offered powerful tools that will greatly assist you and your loved ones to maintain balance, raise your frequency, shift your reality and transfer to the 5th dimension in harmony with our planet through a process of divine synchronicity
The Mysteries Revealed
$65.00 Shipping cost $11.95.
Shipping available within US only.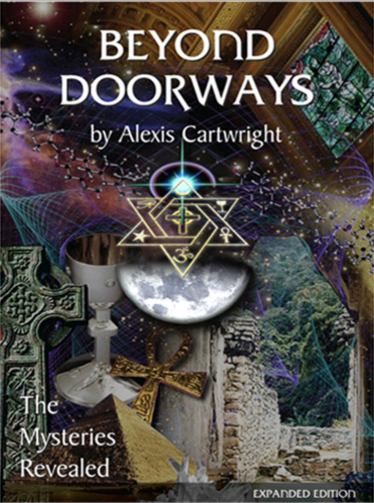 Animal Magic
This unique and beautifully produced deck of 56 divination cards and information rich 320 page companion book represents the universal animal energies from many shamanistic traditions. It celebrates the wonder of Gaia's Kingdom and brings you a wealth of sacred knowledge insight and powerful healing energy, from both our physical Earth and the Magical, Mythical and Elemental Kingdoms existing within parallel dimensions to Earth. The cards feature inspiring "original" illustrations of the animals that truly capture their unique energies. Each card provides insight into the issues you may be experiencing on a particular day, as well as more universal lessons to be mastered. This information relates directly to understanding and facilitating transference shifts for lightbody integration and ascension. As you "tune" into the guides from the animal energies you will begin to open up to further information from your own guides. As you begin to master their teaching through the process of divination they will become constant companions. They will guide and protect you on your spiritual journey and assist you to expand your awareness and develop a greater connection to your Higher Self, God/Goddess and the multi-dimensional reality in which you live
Animal Magic – Earth, Mythical and Elemental Ascension Cards
$80.00 Shipping cost $9.95.
Shipping available within US only.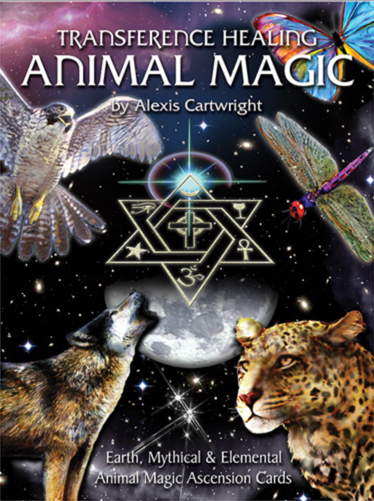 Gift Certificates
If you are interested in giving a friend or loved one a service that we offer, giving them a gift certificate is a great way to show that you care for them.
Gift certificates are available in any amount. Feel free to contact us to purchase one.